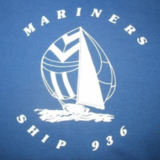 Only for Mariners and Mariner Juniors - Spirit of Dana Point Day Sail
This event is open to Mariner Juniors, Mariners, Advisors and family members. Mariner and Mariner Juniors should report to the SDP at 1300 for organization and training. All adults and family members should report at 1400 for departure. Ship will return to the dock at 1700. Those willing to help put the SDP to bed may stay until 1730.
Two waivers will be sent by email to those who have purchased tickets prior to the day of departure. One of these emails will be for the South Coast Sailing Team. The other will be for the Ocean Institute.
---
35 Supporters
---
Share
---
---
Mariners 936 Sea Scouts and Mariner Juniors Tax ID: 330052559