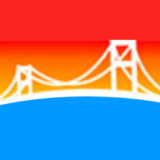 Orange County Community Leadership Summit
COMMUNITY
April 16, 2019
9:00AM – 1:00PM PDT
DETAILS
Dear OC Influencer for Good,
There are many community pillars that make Orange County one of the most desirable places in the country to live, work and play including Arts, Business, Education, Faith, Family, Government, and Healthcare.  In your area of focus, you're what we like to call a "Movement Maker."
The Orange County Community Leadership Summit is a forum where you'll interact with others who are making tremendous differences in their respective community pillars and this is the opportunity to elevate your own impact. Our presenters include Nicole Suydam of Goodwill of Orange County, Jena Jensen of CHOC, Robert Santana of Boys & Girls Club of Central Orange Coast, Jeff Hittenberger of Orange County Department of Education, and Sam Estes of City Advance.
You'll experience a new way of collaborating, a moment in time where true inspiration happens, and where silos are busted. Ultimately, you'll leave with ideas and strategies from other community pillars that will ignite your own passion in ways you might not expect. You'll leave even more educated, equipped, and engaged.
This is not a conference, not a seminar, not a training, and certainly not the "same-old" use of your…
Show More...
---
---
---
---
---
The Center Club
650 Town Center Drive, Garden Level
Costa Mesa, CA 92626
Driving Directions
The Center Club
650 Town Center Drive, Garden Level
Costa Mesa, CA 92626
Directions