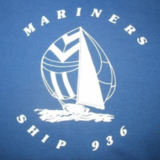 Presidents Day Weekend Backup Plan using Mariner Vessels
Feb 15, 2019 - Feb 18, 2019
6:00PM – 3:00PM PST
DETAILS
The plan to take the Spirit of Dana Point is in jeopardy due to the delayed finish of the new engine installation. The backup plan is to take the Mariner vessels to San Diego in place of the SDP. Using the smaller vessels will allow us to choose to visit additional places such as Alamitos Bay, if we so desire. Space will be limited by the reduced capacity of Mariner vessels as compared to the SDP. First priority will be given to those who originally signed up for the Cruise on the SDP.
Everyone who desires to go on Mariner vessels must sign up on this list even though they originally signed up on the SDP list! If you paid previously, please use promo code SWABBY100 so that you don't have to pay again! After the trip money will be refunded on swabby.
Mariner youths may use swabby by applying the promo code SWABBY100. Mariner Adult Advisors may use the promo code ADVISOR100.
---
---