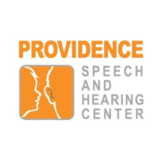 Providence - Better Hearing and Speech Month - Flower Gram Delivery Day
May 19, 2015
10:00PM – 3:00PM PDT
Providence Speech and Hearing Center is celebrating "Better Hearing and Speech" month by hosting a series of small events and fundraisers, including Flower Gram Tuesday.  
What the heck is Flower Gram Tuesday?  Providence employees work hard to deliver high-quality speech and hearing services to children and families in Orange County regardless of their ability to pay.  And after all this hard work, sometimes it's nice to receive something bright and cheery for your desk.  As such, Flower Gram Tuesday is back again and we need volunteers!  Plus the proceeds for this activity go toward helping the speech and hearing impaired community in Orange County.
Is this volunteer opportunity a 'girlie' thing?  Good question but no.  Providence employees have purchased Flower Grams to send to other staff members with a personalized note. Many staffers use this opportunity to say thanks or share positive remarks with a fellow employee at any one of our seven locations.  We need help with delivering more than 500 flowers to seven sites -- and trust me... this volunteer job is awesome!
So what do I need to do?   First you'll coordinate with Aly Lopez (alopez@pshc.org) and let her know what…
Show More...
---
HAVE QUESTIONS?
Aly Lopez
Development Associate
(949) 600-9971

---