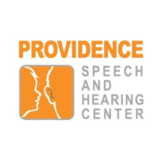 Providence Speech and Hearing Center's 49th Annual Benefit Event
November 15, 2014
2:00PM – 11:45PM PST
PSHC is hosting its Annual Benefit Dinner and auction to raise money for the speech and hearing impaired communities of Orange County and WE NEED YOUR HELP! 
 Volunteer jobs range from working at registration, greeting guests, assisting with auction spotting and check out.  We additionally need someone to assist our photographer in capturing names, posing people when they receive awards, etc.
Help Enrich Life Through the Gifts of Speech and Hearing for this year's event scheduled for Saturday, November 15, 2014 at the Lyon Air Museum.
 Providence Speech and Hearing Center is the only service provider to low-income patients and we provide nearly 90,000 patient appointments each year.  This event allows us to provide speech and hearing services for people of all ages and all socio-economic circumstances.  Thank you for your interest and willingness to help.  We couldn't raise the hundreds of thousands of dollars without you!
SATURDAY, NOVEMBER 15, 2014 OPPORTUNITIES:  
Set Up - 2:00PM - 5:00PM
Greeters - 5:00PM - 8:00PM
Registration - 5:00PM - 8:00PM
Photographer's Helper - 5:00PM - 9:30PM 
Raffle Help - 5:00PM - 10:00PM
Silent Auction - 5:00PM - 10:00PM
Auction…
Show More...
---
---
Lyon Air Museum
19300 Ike Jones Road
Santa Ana, CA 92707
Directions
---