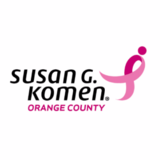 Sep 25, 2016
4:30AM – 12:00PM
EVENT DETAILS
The annual Orange County Race for the Cure will be held at Fashion Island, Newport Beach on Sunday September 25, 2016. This incredible community event attracts 20,000 people and raises $2 million for breast health programs and breast cancer research.
Have you ever wanted to get behind the scenes at a world scale race event and work alongside the team that make it all happen? If so - this is your chance! We need to move 20,000 people in and out of the event site safely and seamlessly on Race day and need your help to do it!
Volunteers will control and direct participants in and out of the event site parking areas, and assist them accessing the shuttle buses that are provided on the day. They will also assist with traffic flow in and out of the areas they oversee.
Volunteers must be aged 18 and over unless supervised by a parent/guardian who is also volunteering. In this case volunteers may be aged 15 and over (ratio 1 adult per minor).
Volunteers must be able to remain on their feet for prolonged periods, be friendly and personable, be confident and able to give clear directions/instructions and be ready to help in all areas as required on the day. They need to be able to stay for the whole shift.
Volunteers must arrive at 4.30am and stay until approximately 12pm.
All volunteers must sign up on our website to volunteer. After you have signed up you will receive more information about Race day, parking, check-in etc.
Click on this link to sign up on-line:
http://www.doitsports.com/volunteer2/jobs-by-date.tcl?event_id=214148
If the link does not work you can go to www/komenoc.org/race and click on "Ways to get involved" and then "Volunteer" on the top bar. There will be a place to "click here" to see the opportunities listed.
If you require assistance with the sign up process you may call Carolyn Spivak at Ph: 714-957-9157 ext 31 or email her at cspivak@komenoc.org
---
Santa Barbara Shuttle Bus Terminal - Fashion Island
Santa Barbara Dr.
Newport Beach, CA 92660
Driving Directions
Santa Barbara Shuttle Bus Terminal - Fashion Island
Santa Barbara Dr.
Newport Beach, CA 92660
Directions
---
Susan G Komen Orange County Tax ID: 330487943