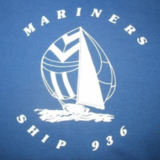 Rank Advancement Days -- Sept 8 and Sept 15
Sep 8, 2018 - Sep 15, 2018
1:00PM – 4:00PM PDT
DETAILS
Sign up by:
1) Select a ticket.
2) Claim your ticket -- at which time you will be asked which requirements that you wish to satisfy.
3) Indicate which requirements you wish to satisfy.
4) Come prepared to do your out-of-class rank advancement. Bring a pen, your book and sign-off sheets !!
5) Based on available personnel - we will organize to get rank requirements completed as time, personnel and equipment allow.
6) This time is also a good opportunity to get you requirements sheets updated for such things as cruises, attendance and leadership positions served. Also to discuss when and how to complete requirements you have questions concerning.
---
---