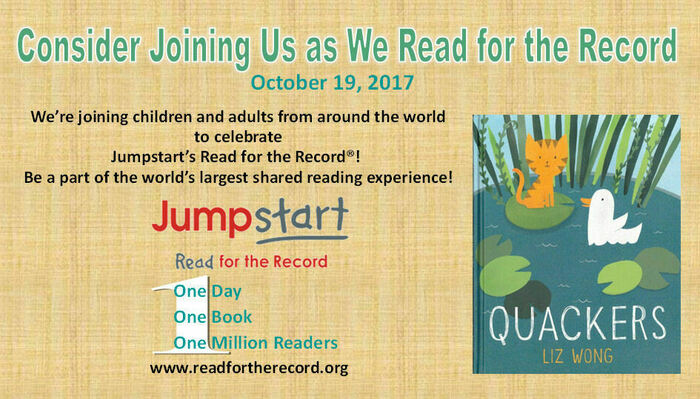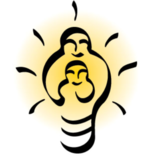 Read for the Record "Quakers" by Liz Wong
Oct 13, 2017 - Oct 21, 2017
12:00PM – 11:59AM PDT
THINK Together partners with Jump Start every year to promote a national campaign to address educational inequalities. Read for the Record Campaign highlights the need for high quality early education in America by mobilizing adults and children to set a record for the largest shared reading. Too many children aren't ready for kindergarten but on Thursday, October 19th children and adults will gather to read this year's book, "Quakers"
Last year we read to 58,501 kids in Orange County and we would like to surpass that number this year. With your support we can purchase the books and give them out anywhere young children reside. We are excited about bringing the joy of literacy into the lives of young children and inspire adults to read with children, spurs policymakers and organizations to take action towards transformative change in early education, and puts books in the hands of more children across the country
We are accepting donations, each book cost $5.00 and we would like to collect enough to purchase 500 books. So every dollar helps us reach that goal. The top 2 donors will be asked to help read to kids on the day of the event, of course this is optional. (October 19 2017…
Show More...
---
Gloria Martinez
2101 E. 4th St. Santa Ana , 200
Santa Ana, CA 92705
Directions
---