Warning:
Givsum no longer supports Internet Explorer. Check supported browsers
here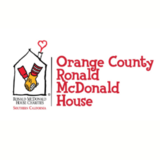 Red Shoe Society Membership Mixer
Aug 12, 2015
5:30PM – 7:30PM
EVENT DETAILS
We're looking for fun, motivated, young professionals to kick off their shoes and join a great cause. Some of our community's best and brightest 20, 30 and 40 somethings will be joining forces to build the Red Shoe Society. Will you join?
Please join us at our August Membership Mixer at the Bluewater Grill Seafood Restaurant at The District on August 12th at 5:30 PM.
---
Bluewater Grill Seafood Restaurant @ The District
2409 Park Avenue
Tustin, CA 92782
Driving Directions
Bluewater Grill Seafood Restaurant @ The District
2409 Park Avenue
Tustin, CA 92782
Directions
---
Orange County Ronald McDonald House Tax ID: 953167869