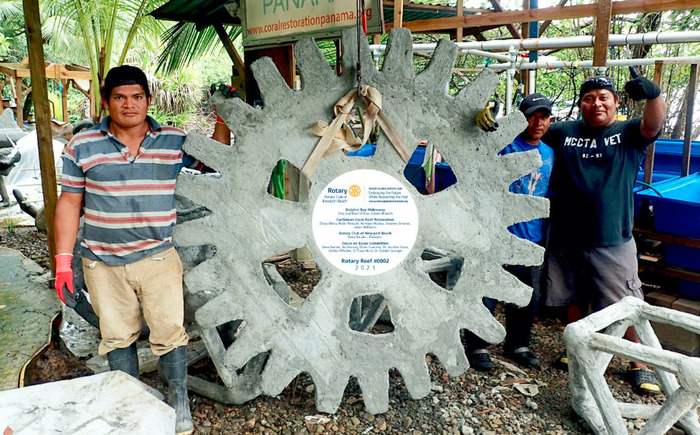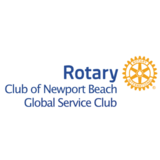 We began designing Rotary Reefs at the beginning of the Covid-19 Pandemic when our President, Steve Bender, was stranded on a Rotary Club Project in Bocas del Toro, Panama because the international airport in Panama City closed.
A PADI "Master Diver", Steve noticed the absence of fish and live coral while snorkeling. After learning about the impacts of disease and climate change on coral reef ecosystems, Steve knew that action had to be taken fast.
He contacted the head of the Caribbean Coral Restoration Center, Doug Marcy, and shared his ideas of creating Rotary Reefs- artificial reef structures that could be planted with coral to restore coral ecosystems. 
The two met and Steve was so impressed with Doug's passion. He decided that this would be the perfect partnership and club project for the 2022-2023 Rotary Year and beyond! 
They quickly started formulating designs and plans, then created three mini "Rotary Reefs" to study and have a proof of concept.
Since then, Rotary Clubs from across the continent have been sponsoring their own reefs to help restore reef coral ecosystems to create habitat and slow the impacts of climate change.
Clubs can support this project by: 
1. Sponsoring a…
Show More...
---
---
---
Tax ID: 463883406•FS•RCNB