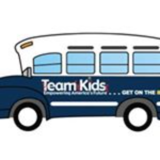 School of Social Ecology Field Study Internship Program
EVENT DETAILS
Position Title:
Program Intern
Purpose:
Team Kids Intern Position Description
The TK Intern serves with the TK Coach, supporting the organization's mission of empowering our youth to change the world. The intern will work directly with a Team Kids Coach, at a specific school, to deliver the program in the most effective manner.
Location:​ Varies (Orange County and Los Angeles County)Key Responsibilities:
●  Assist TK Coach with weekly leadership team meetings

●  Assist with taking photos of kick-off assembly, leadership team meetings and carnival

●  Assist with creating program fliers and prezi presentation for kickoff assemblies

●  Assist with preparation for carnival and the day of

●  Assist with creation of leadership team slide show

●  Other duties as assigned

Responsible to:

Marissa Camacho (Program Manager/Supervisor) Gus Baden
Tamara Nabulsi

Length of Appointment:​ Interns will usually intern with the organization for a semester or quarter.

Time Commitment: 100 hours. ​All interns must be available between the hours of 11:30-1:30pm at least three times a week. All remaining hours can be completed any day Monday through Friday between…
Show More...
---
Team Kids
15375 Barranca Pkwy, Suite E-103
Irvine, CA 92618
Directions
---
Team Kids Inc Tax ID: 753152594