Warning:
Givsum no longer supports Internet Explorer. Check supported browsers
here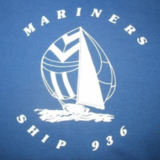 Spirit of Dana Point Winter Cruise
Feb 12, 2015 - Feb 15, 2015
6:00AM – 3:00AM HST
EVENT DETAILS
(AVAILABLE TO MARINER MEMBERS ONLY)
Depart Friday evening for San Diego Harbor. Tour vessels of SD Maritime Museum on Saturday. Navigate up the treacherous channel to Chula Vista Harbor after dark. Leave early Sunday Morning for the sail to Oceanside Harbor. Sail for home on Monday morning.
---
---
Mariners 936 Sea Scouts and Mariner Juniors Tax ID: 330052559