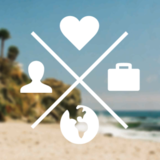 Summer Lawn Bowling Party w/ Public Law Center
Aug 25, 2016
6:00PM – 9:00PM
Opportunity Cancelled
Unfortunately, this event has been cancelled. Click below to find other opportunities from Future Leaders of Our Community - OC Chapter.
View Charity Profile
EVENT DETAILS
Price includes bowling, street tacos and beer/wine.
FLOC will be learning about the organization the Public Law Center, August 25th, at the Laguna Beach Lawn Bowling Club! Put on your best lawn bowling whites and join fellow FLOC members for a summer evening of bowling, street tacos and beer/wine. Most importantly, we'll gather to learn how the Public Law Center is committed to providing access to justice for low income residents.
FLOCers will have an opportunity to volunteer with Public Law Center at a later date.
As always, come to network, learn and volunteer with your FLOC friends.
---
Laguna Beach Lawn Bowling Club
455 Cliff Dr
Laguna Beach, CA 92651
Directions
---
Future Leaders of Our Community - OC Chapter Tax ID: 273460415