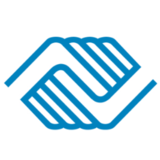 The Camino For Kids
COMMUNITY
Apr 16, 2019 - Jul 13, 2019
All Day PDT
DETAILS
Youtube video of Mark's journey:
For his 60th birthday, Mark Allen will walk 540 miles of The Camino De Santiago from France to Spain starting in June and finishing mid July 2019. As he has strong ties with the Boys & Girls Clubs of Capistrano Valley, he has turned this adventure into a fundraiser to benefit the children that depend on the club. We invite you to invest in the children at The Boys & Girls Clubs, which will in turn keep Mark inspired on his path. Throughout his journey, we will post picture and video updates from Mark, and we will also be sending Mark motivational messages from the children he is walking for and from those who donate and would like to send him words of encouragement. All proceeds will go directly to The Boys & Girls Clubs of Capistrano Valley at time of donation. 
You may donate towards this fundraiser by clicking the "sponsorship" button. All donations are tax deductible, you will receive a receipt at time of donation for your taxes.  
Thank you so much for helping to make a difference for the kids at the Boys & Girls Clubs of Capistrano Valley and for keeping Mark motivated and inspired on his special journey!
6/23/19: An update on Mark…
Show More...
---
---
---