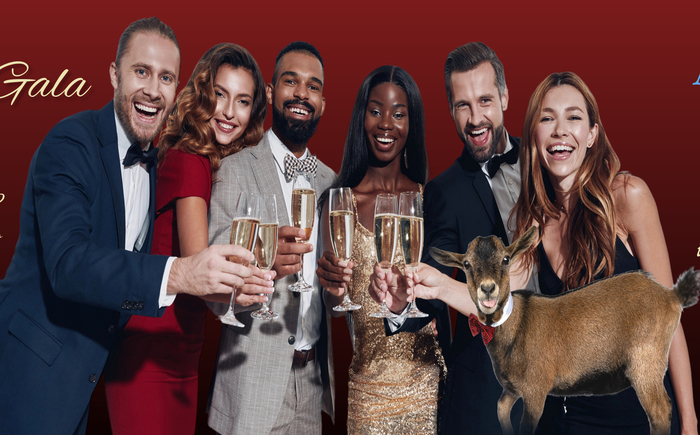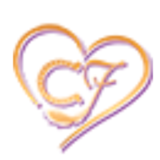 The Goat Gala 2022
ALL DRESSED UP WITH SOMEWHERE TO GOAT!
COMMUNITY
August 27, 2022
5:00PM – 11:55PM MDT
THIS IS WHAT YOU HAVE BEEN WAITING FOR!
THE CHARM FARM'S Fourth ANNUAL GOAT GALA 8.27.22.
This luxurious event starts at 5:30 PM (5:00 PM for G.O.A.T ticket holders). Included with your ticket price includes appetizers, a full-service meal with drinks, special entertainment, a dessert buffet, dancing, live music, a DJ, and of course, the quirky Charm Farm goats bouncing around - sharing kisses - and stealing desserts. Not to mention - a lot of other critters from the farm!
You get an entire evening of catered food, drinks, goat love, entertainment, dancing, and music for $83 dollars per person.
Upgrade to G.O.A.T (our version of VIP) ticket. This is your chance to add ruffles to the frills of the Goat Gala experience. The Goat Gala is already Extraordinary... might as well go extra-extraordinary. The G.O.A.T upgrade adds so much to this magical evening! Get a headstart on goat kisses with early reception (5 pm); reserved up-close parking; extra space; and sit with special guests in our trendy and upscale G.O.A.T tent/with a critter and chill nook just for G.O.A.T ticket holders: free access to the cigar lounge; champaign at your table; personal table service; special access to the main…
Show More...
---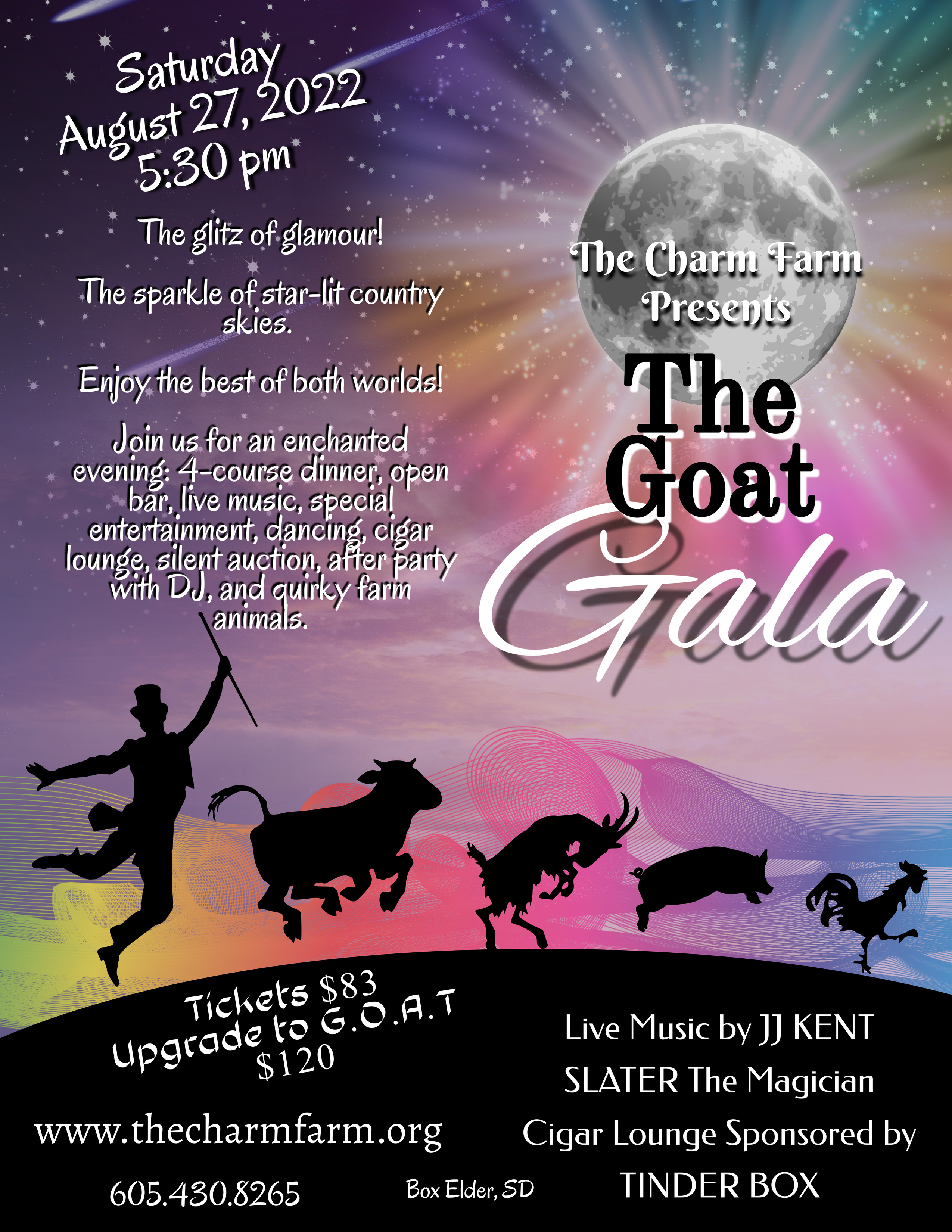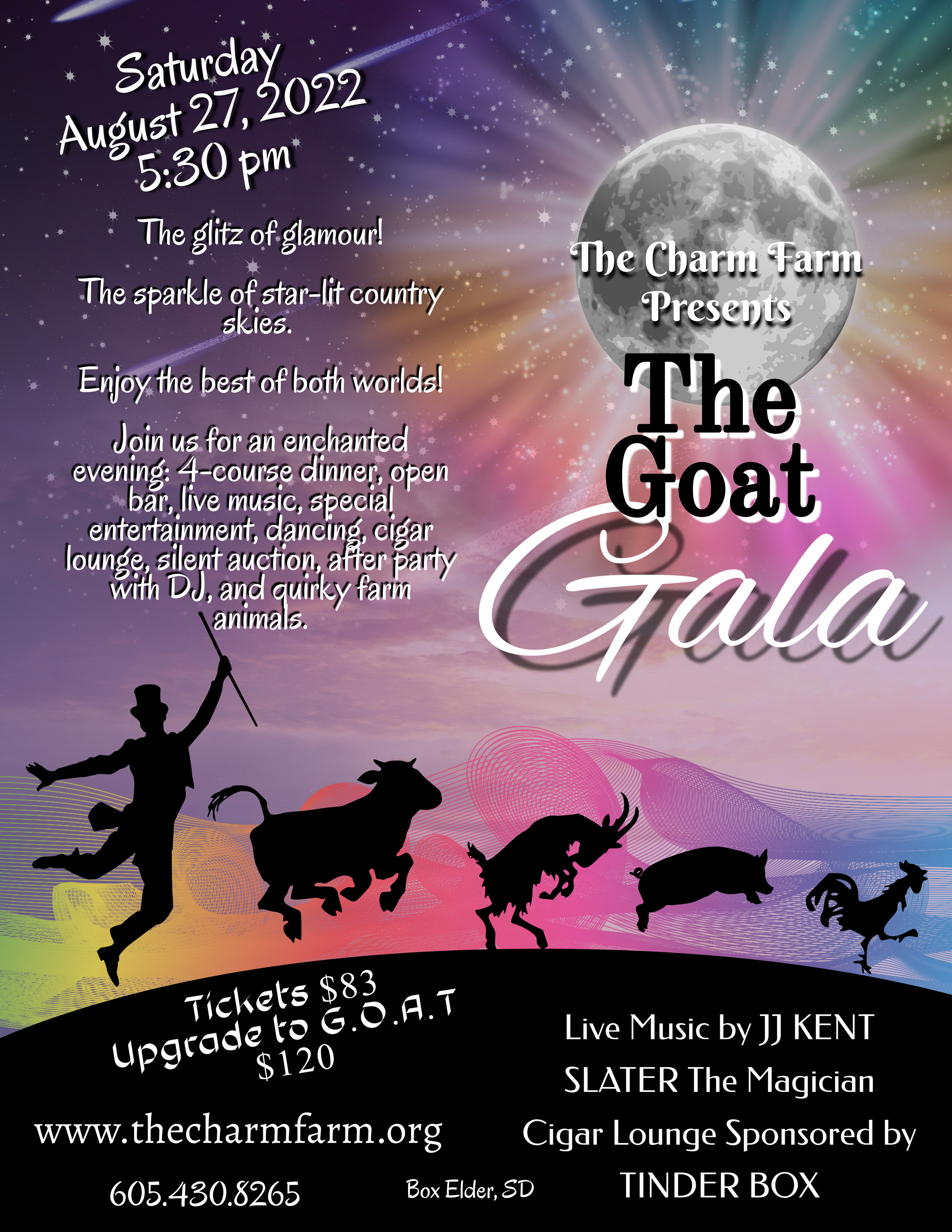 ---
---
---
---
The Charm Farm Refuge
14970 Eagle Ranch Road
Box Elder, SD 57719
Directions
---
Tax ID: 842159654