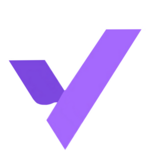 The Road to 79,646!
NATIONAL
$14,434 Raised
$160,000 goal
In 2016 79,646 voters in three states determined who the next President of the United States would be.
While we have already helped over 2000 people get informed for the 2020 election with our unbiased "dating-app for politics", we need your help to reach far more.
Help us reach at least 77,646 more users by November 3rd, because as we know from last time, that's all it takes!
By 9/22/2020 our app will help iOS users find their "political matches" for President, Governor, Senator, and House in less than 5 minutes. These matches are solely based on unbiased analysis of the issues, rather than a user's political party or immutable characteristics like race, gender, or sexual preference. By that date we will also have deployed our web app that does the same matchmaking for Android users and or people who don't want to download an app to get informed.
We've estimated it will cost $1.50-$2/new user, SO EVERY DOLLAR COUNTS! That means we need to raise roughly $160,000 in the next 30 days. Can you help? Can you donate? Can you be one of those 77,646 new users that get informed with our iOS app or web app? Can you share VotingSmarter with your friends and family?
We hope so, because…
Show More...
---
---
Tax ID: 273460415•FSVS