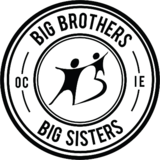 Volunteer at Brew Hee Haw at the OC Fair!
It's time to saddle up and "cheers" to the kickoff of the OC Fair with Brew Hee Haw 2017!
Come pour beer at Brew Hee Haw Craft Beer Festival 7/15 or 7/16 and get free entry into the OC Fair!
Brew Hee Haw is a fun craft beer and ale festival featuring over 80 breweries and takes place at the OC Fair on July 15th and July 16th. PLUS! As a thank you for volunteering, you get free entry into the fair and free parking!
Big Brothers Big Sisters needs 200 volunteers to come pour some delicious brews for two remaining shifts:
- Saturday 7/15 from 5:30pm-10:00pm
- Sunday 7/16 from 11:30am-4:00pm
To sign up, follow the link below and you can pick which shift you want! There is an RBS training required and we'll send you a free code for the online course after you sign up! Please invite any and all your friends--we need 200 volunteers!
Here's the sign up link: https://www.emailmeform.com/builder/form/1p9ADvea2kajt8eCf0
And here's our Facebook invite if you'd like to share: https://www.facebook.com/events/1496612557026046/
If you have any questions about this event, please email Tivoli at TJensen@OCBigs.org. We hope to see you there!! :)
Additional Links: SIGN UP HERE
1 Supporters
---
OC Fair & Event Center |

88 Fair Drive

,

Costa Mesa

,

CA

92626
---
---
Big Brothers Big Sisters of Orange County & The Inland Empire Tax ID: 951992702