Warning:
Givsum no longer supports Internet Explorer. Check supported browsers
here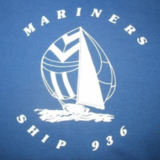 Mar 5, 2016
9:00AM – 4:00PM
EVENT DETAILS
Two Opportunities
1) Get paid Swabby for manning the Mariner Booth. The work will be explaining the Mariner and Mariner Junior Programs to spectators. There are three tickets available for each hour. You may take as many hours as you wish but be aware that you will be docked an hours pay for each hour that you signup for and fail to work.
2) Participate on a Mariner Team in the Cardboard Classic Dinghy Dash. Mariners will pay the entry fee. There will be multiple categories for prizes awarded.
---
---
Sailing and Event Center
Ensenada Place
Dana Point, ca 92629
Directions
---
Mariners 936 Sea Scouts and Mariner Juniors Tax ID: 330052559