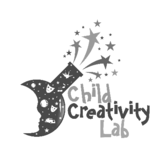 Wine Tasting Fundraiser Committee Members Needed
March 6, 2017
All Day PST
Join our Wine Tasting Event committee for a great non-profit organization to support. Help us plan and organize fun, impactful events for an amazing cause.
Great opportunity if you like parties and wine!
Short-term; chance to make fun, new friends.
Meet on-line and in person.
Starts early March and ends May 30th.
For more information: call Carol Stone at (714) 469-5055.
About the Child Creativity Lab:  The Child Creativity Lab's mission is to foster the next generation of critical thinkers, problem solvers, innovators, and leaders through hands-on creativity-enhancing exploration. Today's children become tomorrow's visionaries.
The Child Creativity Lab offers educational programs that focus on creativity-enhancing stimulation and inspiration in alignment and in support of overarching California State Department of Education initiatives for pre-Kindergarten through 8th graders. These STEM-based programs are facilitated at the Child Creativity Lab Depot for Creative Reuse and directly on-site at schools, after-school programs, libraries, community events, faith-based organizations, and more via the Child Creativity Lab Museum-on-Wheels initiative.
www.childcreativityla…
Show More...
---
Child Creativity Lab Depot for Creative Reuse Center
1815 E. Wilshire Avenue, 906
Santa Ana, CA 92705
Driving Directions
Child Creativity Lab Depot for Creative Reuse Center
1815 E. Wilshire Avenue, 906
Santa Ana, CA 92705
Directions
---