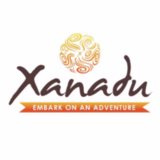 Xanadu Coastal Cleanup / Santa Monica 2016
Sep 25, 2016
9:30AM – 2:00PM
EVENT DETAILS
*** We are making this month an ultra special cleanup for
International Coastal Cleanup month!!! ****

===== XANADU COASTAL CLEANUP =====

Beach Cleanup and Social / A Movement for Trash Free Seas.
It is our duty to preserve their wild and free existence by protecting them from the human threats that surround them including the abundance of single-use plastics that end up in our oceans. A healthy ocean means more than beautiful coasts and vibrant ocean wildlife; a healthy ocean supplies the air we breathe, the food we eat and the water we drink. If the ocean's health is jeopardized, then so are we.

That's why Xanadu is creating a movement for our community to come together to take action in being responsible for what we put out. Let us pledge to be plastic-free to protect our beaches and protect our sea.

===== THE RUNDOWN =====
9:30am Checkin
10:00am Yoga feat. Create Yoga
11:00am Cleanup Breakout Sesh
12:00pm (Trash) Dump & Discuss w/ Guest Speakers


===== RSVP & DONATE =====

*This is a free event, however, your donations are essential for us to keep these events going so we can forever keep our oceans plastic free.

RSVP here:
https://xanadu.ticketsocket.com/event/XanaduCoastalCleanup

===== OUR Show More...
---
1200 Palisades Beach Rd
Santa Monica, CA 90401
Directions
---
Xanadu Tax ID: 273460415X