Welcome To Our Club
Rotary International is the world's first service club organization, with 1.2 million members in 35,000+ clubs worldwide. Rotary Club members are volunteers who work locally, regionally, and internationally to provide clean water, sanitation, and hygiene; health care for mothers and children; support education and improve literacy; promote peace, grow local economies; fight disease and eradicate polio; and improve the environment. The Rotary motto is "Service Above Self".

The Rotary Club of Townsend (the FUN Club) is dedicated to serving Townsend and Broadwater County. The Club sponsors a community-based Interact Club for students 12-18 years of age.

The Club is soliciting sponsorships to fund projects for the 2023-2024 fiscal year including our annual fundraiser: Fall Fest -which was held September 29-October 1, 2023. Recent and future projects funded by Fall Fest revenues include:
Award Broadwater High School (BHS) Scholarships
Provide Grants to Imagination Library, Broadwater Community Theater, STOKE, BHS Drama Club, Broadwater Rodeo Club, Broadwater Food Pantry, and City Swimming Pool Lifeguard Training
Help Landscape New Skatepark

Co-Sponsor Senior Citizen Holiday Dinner & Light Tour

3nd Annual Broadwater High School (BHS) Speech and Drama Showcase

Broadwater Community Connections Co-coordinator

Boys/Girls State Student Sponsor

Co-Sponsor Bike Safety Rodeo

Sponsor Students to Rotary Youth Leadership Award (RYLA) Camp

Organize Slice of Summer Family Fun Events

Promote Rotary Youth-sponsored Interact Club Activities

Broadwater Food Pantry and Senior Center Upgrades

And more…For a complete list of projects completed since 2021,

click here

In addition to service projects, the Club tours local businesses, has social gatherings, and networks after meetings.

PLEASE BE A ROTARY PROJECT SPONSOR. As a Rotary project sponsor, you help our Club contribute to the community, its senior citizens, and youth. You will receive free advertising space on our website all year as well as special recognition at this year's Fall Fest to be held September 29-October 1, 2023.
Questions? Contact us at townsendrotary@gmail.com
Click HERE to learn more about Fall Fest.
To learn more about Rotary International, click here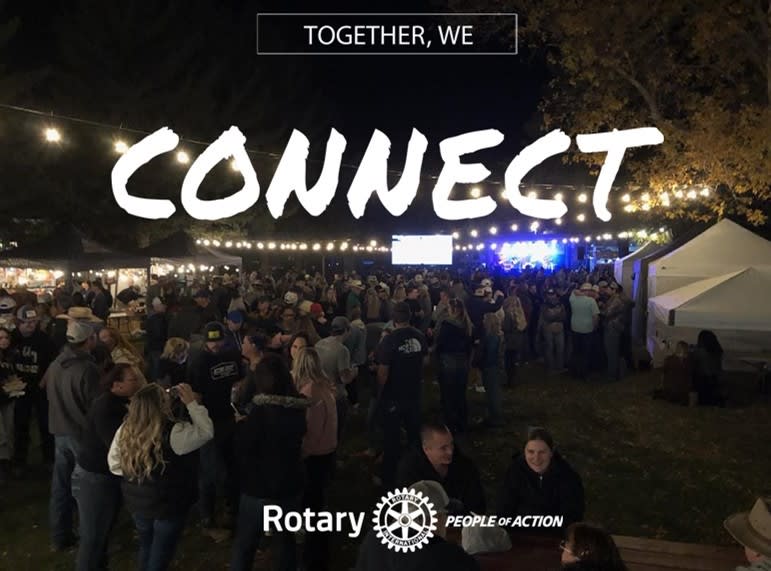 Fall Fest -Friday Night Crowd 9PM

Calendar
---
EIN: 81-6014131
P.O. Box 1192, Townsend, Montana, 59644, US