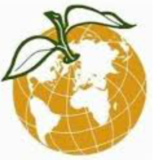 August 20, 2019
6:00PM – 8:00PM PDT
DETAILS
This is part 2 of "Faking It: A 3 Part Social Series on Fake News, Misinformation and Media Bias"
How to Keep Your Stories Straight in a Shareable Social World, Hosted by the World Affairs Council of Orange County, your trusted source of information and forum on world affairs.
Moderated by Brian Calle, Owner, LA Weekly
Speakers: Cailin O'Connor
We'll discuss Cailin's new book, "The Misinformation Age: How False Beliefs Spread." Topics will include: Why should we care about having true beliefs? And, why do demonstrably false beliefs persist and spread without apparent consequence for the people who hold them?
---
---
Newport Beach Civic Center • Community Room
100 Civic Center Dr
Newport Beach, CA 92660
Driving Directions
Newport Beach Civic Center • Community Room
100 Civic Center Dr
Newport Beach, CA 92660
Directions