Warning:
Givsum no longer supports Internet Explorer. Check supported browsers
here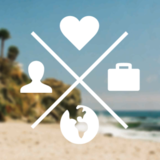 Awareness & Halloween Party with Boys and Girls Club Laguna Beach
Oct 29, 2014
7:00PM – 10:00PM
EVENT DETAILS
Join FLOC Members and Friends as we celebrate Halloween and learn about the Boys and Girls Club of Laguna Beach, Wednesday, October 29th at Surf & Sand Resort in Laguna. Party will include photo booth, DJ, appetizers and drink specials.
The Boys and Girls Club will also share how their organization works to enable young people, especially those that need us the most, to realize their full potential as healthy, caring and responsible adults. Following the event FLOCers will have an opportunity to volunteer with the Boys and Girls Club of Laguna Beach at a later date.
<\/p>\n
COME DRESSED IN A COSTUME AS THIS IS A COSTUME PARTY!<\/strong><\/p>') })
---
The Surf and Sand Resort
1555 S Coast Hwy
Laguna Beach, CA 92651
Directions
---
Future Leaders of Our Community - OC Chapter Tax ID: 273460415