Warning:
Givsum no longer supports Internet Explorer. Check supported browsers
here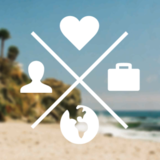 Awareness with Hope For The Warriors
Jun 25, 2015
7:00PM – 9:30PM
EVENT DETAILS
FLOC will be learning about the organization Hope For The Warriors on June 25th at Ten Asian Bistro in Newport Beach. FLOC members will gather to learn how the organization works to enhance the quality of life for post-9/11 service members, their families, and families of the fallen who have sustained physical and psychological wounds in the line of duty. Following the event FLOCers will have an opportunity to volunteer with Hope For The Warriors at a later date.
As always, come to network, learn and volunteer with your FLOC friends.
---
Ten Asian Bistro
4647 MacArthur Blvd
Newport Beach, CA 92660
Directions
---
Future Leaders of Our Community - OC Chapter Tax ID: 273460415