Warning:
Givsum no longer supports Internet Explorer. Check supported browsers
here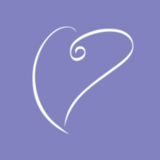 CANDLE LIGHT VIGIL - TEEN DATING VIOLENCE AWARENESS MONTH
Feb 6, 2015
5:30PM – 7:30PM
EVENT DETAILS
February marks Teen Dating Violence Awareness Month. Join Laura's House as we remember Jacque Villagomez and all victims of teen dating violence. We will be hosting a program and candlelight vigil to bring awareness to this important issue while featuring more about the Laura's House H.E.A.R.T program for teens. Join us in at the Orange County Sheriff's Department Regional Training Center, 15991 Armstrong Avenue, Tustin CA.
Show More...
---
Orange County Sheriff's Department Regional Training Center
15991 Armstrong Avenue
Tustin, CA
Driving Directions
Orange County Sheriff's Department Regional Training Center
15991 Armstrong Avenue
Tustin, CA
Directions
---
Laura's House Tax ID: 330621826