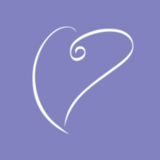 CANDLE LIGHT VIGIL - TEEN DATING VIOLENCE AWARENESS MONTH
February marks Teen Dating Violence Awareness Month. Join Laura's House as we remember Jacque Villagomez and all victims of teen dating violence. We will be hosting a program and candlelight vigil to bring awareness to this important issue while featuring more about the Laura's House H.E.A.R.T program for teens. Join us in at the Orange County Sheriff's Department Regional Training Center, 15991 Armstrong Avenue, Tustin CA.
---------------------------------------------------------------------------
Jacqwelyn Joanne Villagomez affectionately known as "Jacque" was beaten to death by her boyfriend, a graduate of Trabuco Hills High School. She passed away Monday, September 2, 2008 in San Clemente, California. Jacque was born in Modesto CA. She attended Pitman High School before moving to southern California where she graduated from El Toro High School in Orange County. This beautiful young woman was a star athlete at Pitman High where she still holds school records in hurdle events for the 100- and 300-meter hurdles. She finished her senior year at El Toro High School. She was a multi-talented young woman with a brilliant smile and a kind and trusting heart. When she wasn't on the track she enjoyed drama, singing and dancing. Jacque had a zest for life. Jacque wanted to become a model and an actress. Slim and toned from her running days, Jacque dreamed of being a model, on a local modeling website she wrote:

"I have a passion for modeling. I guess it runs in the family, my mom was an amazing model. I have done small fashion shows, more when I was younger but I'm willing to learn and grow in the business!"
Tragically on September 2, 2008 Jacque's life ended.
In a statement released by the Orange County District Attorney's Office Authorities responded to a 911 call when they arrived deputies said they were forced to use a Taser-gun to subdue John Needham, who answered the door naked, belligerent, and confrontational where upon he is accused of attempting to punch the law enforcement officials. Deputies began to search the home, where Needham lived with his brother and father who were asleep upstairs and claim to have not heard anything. In a bedroom they found his 19-year-old girlfriend, Jacqwelyn J. Villagomez, severely beaten. Jacque died that evening of injuries sustained from the beating.
Jacque's young vibrant life was cut short by the hands of the man that was supposed to love and protect her. If you know someone who is in an abusive relationship, there is help: 24-Hour Crisis Hotline 866.4981511
Additional Links: Candle Light Vigil
---
Orange County Sheriff's Department Regional Training Center |

15991 Armstrong Avenue

,

Tustin

,

CA
Orange County Sheriff's Department Regional Training Center
15991 Armstrong Avenue
Tustin, CA
Driving Directions
---
---
Laura's House Tax ID: 330621826