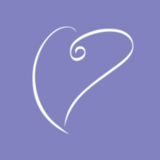 CANDLE LIGHT VIGIL - TEEN DATING VIOLENCE AWARENESS MONTH
February 6, 2015
5:30PM – 7:30PM PST
February marks Teen Dating Violence Awareness Month. Join Laura's House as we remember Jacque Villagomez and all victims of teen dating violence. We will be hosting a program and candlelight vigil to bring awareness to this important issue while featuring more about the Laura's House H.E.A.R.T program for teens. Join us in at the Orange County Sheriff's Department Regional Training Center, 15991 Armstrong Avenue, Tustin CA.
---------------------------------------------------------------------------
Jacqwelyn Joanne Villagomez affectionately known as "Jacque" was beaten to death by her boyfriend, a graduate of Trabuco Hills High School. She passed away Monday, September 2, 2008 in San Clemente, California. Jacque was born in Modesto CA. She attended Pitman High School before moving to southern California where she graduated from El Toro High School in Orange County. This beautiful young woman was a star athlete at Pitman High where she still holds school records in hurdle events for the 100- and 300-meter hurdles. She finished her senior year at El Toro High School. She was a multi-talented young woman with a brilliant smile and a kind and trusting heart. When she wasn't on the…
Show More...
---
---
Orange County Sheriff's Department Regional Training Center
15991 Armstrong Avenue
Tustin, CA
Driving Directions
Orange County Sheriff's Department Regional Training Center
15991 Armstrong Avenue
Tustin, CA
Directions
---