Warning:
Givsum no longer supports Internet Explorer. Check supported browsers
here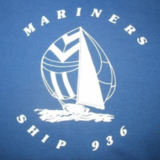 Aug 20, 2015 - Aug 23, 2015
7:00PM
EVENT DETAILS
2015 End Of Summer Cruise to Emerald Bay, Catalina Island
Warmest weather and water of the year
Kayaking, snorkeling, paddle boarding, sailing, swimming, water fun
Last opportunity this year to perform Ordinary rank requirement 5.g "Galley". Galley is required to attain Ordinary Rank and Galley can only be performed on a cruise. If you want to perform "Galley", you must contact Bucky Bailey prior to cruise to coordinate planning and food procurement.
Sail aboard our large sailboats
Recommended cruise pack list at www.mariners.com
Meet at Dana Sea Base 7 pm Thursday evening, returning on Sunday afternoon.
Any questions about cruise, contact Bucky Bailey
---
---
Mariners 936 Sea Scouts and Mariner Juniors Tax ID: 330052559