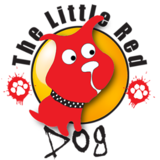 DETAILS
Fostering literally saves lives!

We are a 501c3non profit dog rescue and we need fosters for male and female big dogs. We also have dogs recovering from surgery and little dogs who need fosters, but big dogs are the priority.
We provide all supplies, food and vet care, you provide the two walks a day, reinforce training and bring the dog to our events 1-2 Saturdays a month.
You will literally be saving a life!!
Please read the blog here:
http://thelittlereddog.blogspot.com/2016/11/fostering-saves-lives-but-its-not-for.html
and access and read the foster guide here:
https://drive.google.com/open?id=1eWGG4DpnieW8T__6ksynv_QwJRUTTvZm

Wimps need not apply, we need committed people until the dogs are adopted! As part of our rescue squad you will have access to reduced fees for vet care and many other perks, but you will be a life saver!! We also need puppy fosters and need fosters for big dogs too. Fostering takes place in your home
Thank you for all you do for animals
Show More...
---