Warning:
Givsum no longer supports Internet Explorer. Check supported browsers
here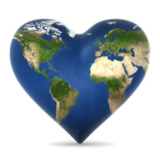 Help us with the viral release of our African wildlife PSA "iThemba"
EVENT DETAILS
We need YOUR help to launch our wildlife PSA, "iThemba".
Here at Generation Awakening, we are confident that "iThemba's" impact will be far-reaching, and we need the support of all of YOU to help make it happen—please sign up through Thunderclap to share "iThemba" with everyone you know prior to January 20th! This is a SOCIAL MEDIA LAUNCH >> all you have to do is by SIGN-UP via Thunderclap by the 20th! Thunderdclap is a will blast the link to our video on your Twitter and/or Facebook so that it can be shared with as many as possible. SIGN UP HERE TO SUPPORT>>>> https://www.thunderclap.it/projects/21209-raise-your-voice-for-wildlife?locale=en .
On Tuesday, January 20th, we are releasing our short call-to-action PSA, "iThemba" (meaning "hope" in the South African Zulu language), narrated by Emmy Award-Winning actor and activist, Ed Asner. Like its title, "iThemba's" focus is to remind our society that it is entirely up to us to decide the outcome of the ongoing poaching crisis in Africa. The fate of the elephants, rhinos and lions is in our hands; "it is up to you and me to decide: who lives, and who dies". There is hope for all of the endangered species on our planet, hope because humans are the reason they are in danger in the first place. We have to join together, collectively, to reverse the damage that we have caused...and it can be done, "the paths we choose today will decide the fate of the future".

To further your impact, please take a minute to sign our petition here Show More...
---
---
Generation Awakening Tax ID: 990382433