Be a Force for Good.
Givsum allows you to support your favorite charities, track your donations and volunteer hours, and find charitable opportunities. Learn More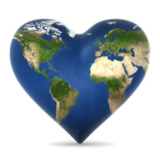 Donations Recieved Over Time:
50.0%
Volunteer Opportunities
---
ONE PLACE. TEN CHANGES.
Our Mission:
To serve as a platform for individuals & organizations to come together to work with each other & governments on the most pressing issues of our generation.

We strive to be the movement of our generation, igniting passion & inspiration to create tangible & lasting change in our world through environmental and wildlife conservation.
www.Facebook.com/GenerationAwakening
www.Twitter.com/GenerationAwake
www.Instagram.com/Generationawakening
---
Generation Awakening EIN: 990382433
18030 Brookhurst st. 362, Fountain Valley, CA, 92708