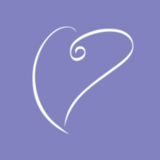 LAURA'S HOUSE LAKE FOREST RESALE STORE OPEN HOUSE
February 12, 2015
10:00AM – 6:00PM PST
Come check out the new look! Laura's House Resale Store in Lake Forest will host an Open House with specials, features, and an exciting new look! Come to shop--come to donate!
23635 El Toro Road, Suite F
Lake Forest, CA 92630
(El Toro Rd./Arbor)
PHONE: (949) 472-8800
Laura's House Resale Stores supports the Emergency Shelter, Transitional Housing, and Counseling and Resource Programs of Laura's House through the resale of high-quality donated merchandise. Your donations will help to fund the powerful programs offered by Laura's House in turn helping to end the cycle of violence for many individuals, families, and children affected by domestic violence. We are so thankful for your support through donations and purchases made at the store.
---
---
Laura's House Resale Store
23635 El Toro Road, Suite F
Lake Forest, CA 92630
Driving Directions
Laura's House Resale Store
23635 El Toro Road, Suite F
Lake Forest, CA 92630
Directions
---