$23,874 Raised
$32,000 goal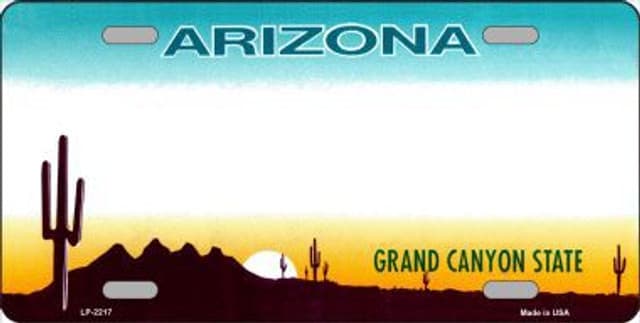 The State of Arizona allows us the opportunity when registering our vehicles to support local charities. To date, Rotarian's in Arizona have had to choose other charities to support because we have not created a license plate for Rotarian's in Arizona to show their pride. That is all about to change. As People of Action, we are working with our state legislators to create a license plate for Rotarian's to purchase, show our pride, and support our club's financially.
The initial cost for the program and legislation will be $32,000 to cover the administration, design, and hours needed to create this opportunity for Arizona Rotarian's. Individually, when registering your vehicle's you will have the opportunity to select the Rotary license plate to be proudly displayed on your vehicle's. The additional cost of $25 per registration will be paid for the Specialty Plate with $17 going back to the Rotary Clubs of Arizona. If we work that backwards, our breakeven is only 1,883 license plates.
We are asking for your help in raising the initial $32,000 and spreading the awareness of this program so that we can do the most good for Arizona Rotary for years to come.
This is an opportunity to create a legacy of financial strength and wellbeing.
Please visit, Like, and Share our Facebook page Rotary Clubs of Arizona License Plate Project | Facebook
---
---
---
---
---
Tax ID: 832560165