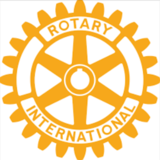 Prescott Sunup Rotary Cruise-in For Veterans
COMMUNITY
April 17, 2021
9:00AM – 3:00PM MST
DETAILS
'Cruise-in for the Veterans' is an annual Prescott event that is committed to raising funds for local Veterans' service organizations, sponsored by the Prescott Sunup Rotary Club. Our club will have an exhibition booth with two classic car entries. We are asking people to bring non-perishable food donations for the Yavapai County Food Bank, and hang out with us for a while.
This event actually kicks off our Rotary Week of Service, April 17-24, and our largest-ever Food Drive Project, involving six service partners: Prescott HS Interact Club, Bradshaw Mountain Interact Club, ERAU Silver Wings Rotaract Club, Prescott Sunup Rotary Club, the Prescott Rotary Club, and the Prescott Frontier Rotary Club. The food gathered from this effort will help to restock the shelves of the Yavapai County Food Bank and the Community Cupboard Food Bank.
Come out and join the fun! There will be tons of classic cars, a vintage WWII bomber, food, and music. Support our local Vets and our local food banks!
---
Gateway Mall Sears Building
Gateway
Prescott, AZ 86301
Directions
HAVE QUESTIONS?
Jim Huffman
Chair, Prescott Sunup Rotary Community Service
480-882-8975