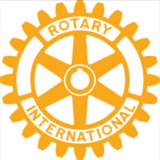 Stage Clean Up and Peace Pole Dedication at Metcalfe Park- Kingman Route 66 Rotary
COMMUNITY
Apr 16, 2021 - Apr 23, 2021
8:00PM – 3:00PM MST
DETAILS
Kingman Route 66 Rotary Club has adopted Metcalfe Park as part of the Kingman City Adopt a Park Program. Metcalfe Park is a historic park in Downtown Kingman and is the location for the annual Kingman Festival of the Arts and Brews and Brats Oktoberfest, among other local and family events.
For Rotary Week of Service in Arizona, volunteers will clean the Stage Building at Metcalfe Park on Thursday April 15th beginning at Noon, and then prep and repaint the Stage building on Friday April 16th beginning at 8am. We will also install and dedicate a Peace Pole at Metcalfe Park. On Friday April 23rd we will hold a Dedication Ceremony at 11am: with Rotarians, City Officials, and volunteers. The Community is welcome!
Volunteers - Rotarian and non-Rotarian, may sign up to help with these projects, as well as other general park maintenance and clean up that will take place during Rotary Week of Service, April 17-24, 2021. Come out and help keep our community beautiful!
---
---
Metcale Park
315 West Beale Street
Kingman, AZ 86401
Directions
HAVE QUESTIONS?
Bill McClure
Kingman Route 66 Rotary Club President
702-808-1579