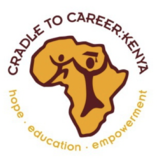 Sunday After Thanksgiving Hike and Picnic
November 30, 2014
11:00AM – 1:30PM PST
THE TRAILS ARE OPEN AND THE HIKE IS ON! SEE YOU 11!
IF THE PARKING LOT IS FULL YOU CAN PARK ACROSS ON THE STREET.
Join us for our 4th Annual
HIke and Picnic
Laguna Canyon Wilderness Park,
Willows Parking Lot
We'll hike along the beautiful trails and finish the day with make your own fresh turkey sandwiches.
You can volunteer with a side dish, or simply enjoy the day with us.
There will be a wall of affordable giving with pictures of our children if you would like to donate $10 for a week of education.
Parking is $3.
---
---
Laguna Canyon Wilderness, Willows Parking Lot
18751 Laguna Canyon Road
Laguna Beach, CA 92651
Driving Directions
Laguna Canyon Wilderness, Willows Parking Lot
18751 Laguna Canyon Road
Laguna Beach, CA 92651
Directions
---