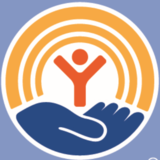 Tutor Elementary Students from Your Desk
Oct 17, 2016 - Oct 18, 2016
All Day
EVENT DETAILS
In just 30 minutes once a week, without ever leaving your desk, using only a telephone and internet connection, you can help an at-risk student learn to read.
The schedule is flexible, during the work day and it is determined by you.
Students in Orange County are struggling to read at grade level
Students that don't read at grade level are more likely to dropout of high school
Students that are in jeopardy, or simply, not reading at grade level have been hand selected by their teacher to take part in this program
Please follow the registration steps below to become a tutor and help those students today - tutors are still needed
If you have questions or would like to view a video on the program please click this link or email: kautrinam@unitedwayoc.org
There are 10 tutors per classroom; groups are welcome to 'adopt' a classroom. If you would like to know more about how your group can 'adopt' a classroom and collectively visit the students after the project contact: kautrinam@untiedwayoc.org
1) To become a tutor go to: https://www.tutormate.org/register
2) Complete all required fields:
First Name
Last Name
E-Mail
If you are registering with a company use your work email address
If you are registering on your own use you preferred personal email address
Preferred Phone
Cell Phone - this is optional
Create Password
City/Metro Area
Type or choose: Orange County or Santa Ana, CA
What is your role for this tutor group?
This field is ideal if you are with a company and would like to manage communication for your companies tutor group
Tutor Group
Type: OCUW, Community Volunteers - Santa Ana
This field is case sensitive
Are you a Spanish speaker?
Click: Yes or No
Did you tutor this past school year with us?
Click: Yes or No
I have read and accept the Agreement Guidelines
Please read and click Yes
3) Click: register
You are all set and should receive an email shortly on how to proceed with your background check!
Special areas to remember:
- Be sure to fill-in all required fields or all fields will erase once you click submit
- In the future returning tutors will receive an email with a link to a refresher tutorial
- New tutors will need to attend a one hour training found here: https://tutormate.org/webinars
- While reviewing the training you will receive information on how to complete the background check
- Complete the background check – this is free
- Once this is done, and once the school year has begun, you'll receive an email with your student and school information
Thank you for your commitment to our community! With people like you we will continue the great work and do great things in our community!
---
---
Orange County United Way Tax ID: 330047994