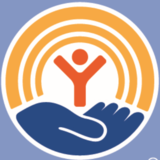 Donations Received Over Time:
Volunteer Hours Over Time:
---
The Mission: We fight for the education, health, housing and financial stability of every person in Orange County.
Orange County United Way is challenging the community to come together to help the next generation of Orange County children succeed by focusing on the building blocks for a good quality of life: Education, Income, Health and Housing.
We are working to build a county we can all FACE. United Way is committed to leading the way, but we need you to join us on this journey. By 2024, we will help our community FACE the challenges confronting Orange County families and children. With your support, we will reach our goals in four key program areas:
EDUCATION: cut the high school dropout rate in half
INCOME: reduce the percentage of financially unstable families by 25 percent
HEALTH: increase the number of healthy youth by one-third
HOUSING: cut the percentage of homeless and housing-insecure children in Orange County by half
Putting a FACE to the Future
We know the goals are bold, but as a community, we're bolder. As long as we FACE the future together, we can reset the course for our children and rewrite the future of Orange County. We're going to ensure the next generation thrives through these four key fundamentals:
Fund—innovative programs that are moving the needle toward our 10-year goals
Advocate—for the voiceless to ensure policy and program improvement
Collaborate—with those who have the passion, expertise and resources needed to get things done
Educate—businesses, community leaders and the public on the critical issues facing Orange County
Let's Work Together
By working together, we can make sure every child has access to the building blocks for a good quality of life: Education, Income, Health and Housing. Each one is consistently interconnected. Without one essential building block, the others will topple.
At Orange County United Way, we're committed to building the strong future we've envisioned but we also need YOU to be a part of the change.
---
Orange County United Way EIN: 330047994
18012 Mitchell South , Irvine, CA, 92691