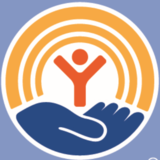 We need 170 more tutors to help our local students polish their reading skills – that is 170 students that need tutors. Reading at grade level by 3rd grade makes a huge difference with these kiddos. This difference can be to, or not to, graduate high school. Students that are not reading at grade level by 3rd grade are 4 x's more likely to drop out of high school. By volunteering in this capacity you will be able to mak a huge difference in their lives. So please share this opportunity as far and wide as you can. If each person receiving this message can recruit 5 tutors it would make a huge difference.
This opportunity only takes 30 minutes of your time, once a week, from your desk. All you'll need is an internet connection and phone access. You schedule the tutor times that can take place on a recurring basis or not. At the end of the school year you will have a a chance to meet your student. Here are pictures of the last meet and greet. Please register to be a tutor today and share this opportunity with your network. We are recruiting tutors the entire month of September.
Here are a few ways you can share this opportunity:
Detailed registration instructions:
1) Go to: https://www.tutormate.org/register
2) Complete all required fields:
First Name
Last Name
E-Mail
o If you are registering with a company use your work email address
Preferred Phone
Cell Phone - this is optional
Create Password
City/Metro Area
o Type: Orange County or Santa Ana, CA
What is your role for this tutor group?
o Tutor Only
o Type: OCUW, Community Volunteers - Santa Ana
This field is case sensitive
o Are you a Spanish speaker?
o Did you tutor this past school year with us?
o I have read and accept the Agreement Guidelines
Please read and click the box for Yes
3) Click: register
You are all done and should receive an email shortly on how to proceed with your background check!
Things to remember as you register:
- Be sure to fill-in all required fields or all fields will erase once you click submit
- In the future returning tutors will receive an email with a link to a 20 minute refresher tutorial
- While reviewing the training you will receive information on how to complete the background check
- Complete the background check – this is free
- Once this is done, and once the school year has begun, you'll receive an email with your student and school information
Please contact me if you have any questions!
---
Orange County United Way Tax ID: 330047994