Be a Force for Good.
Givsum allows you to support your favorite charities, track your donations and volunteer hours, and find charitable opportunities. Learn More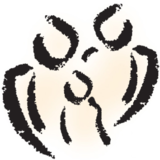 Foundation for Ichthyosis & Related Skin Types
Donations Recieved Over Time:
100.0%
Volunteer Opportunities
The mission of FIRST is to educate, inspire, and connect those touched by ichthyosis and related disorders through emotional support, information, advocacy, and research funding for better treatments and eventual cures.
---
Foundation for Ichthyosis & Related Skin Types EIN: 942738019
2616 N. Broad Street , Colmar, PA, 18915